Xoom is a PayPal service that allows more than 250 million customers worldwide to make secure online transactions every day. Xoom lets you send money quickly and easily today. You can use https://www.xoom.com or use your smartphone by App Store or Google Play.

Step 1: You can log into your existing PayPal account. If you don't have one, you can easily create a Xoom account, starting with your name and email address.
Step 2: Simply enter the amount to send, the name of the beneficiary that we will tell you after your purchase and the country to which you are sending the money.
---
How to pay by PayPal / Xoom:
1. Choose the country or send the money: Ukraine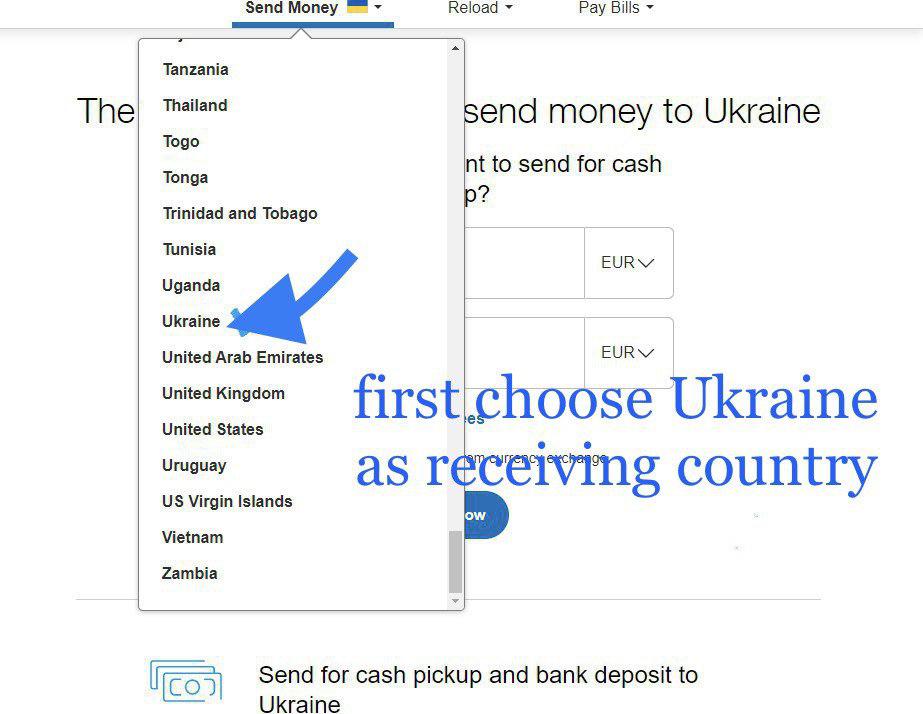 2. Put the amount of your order to pay: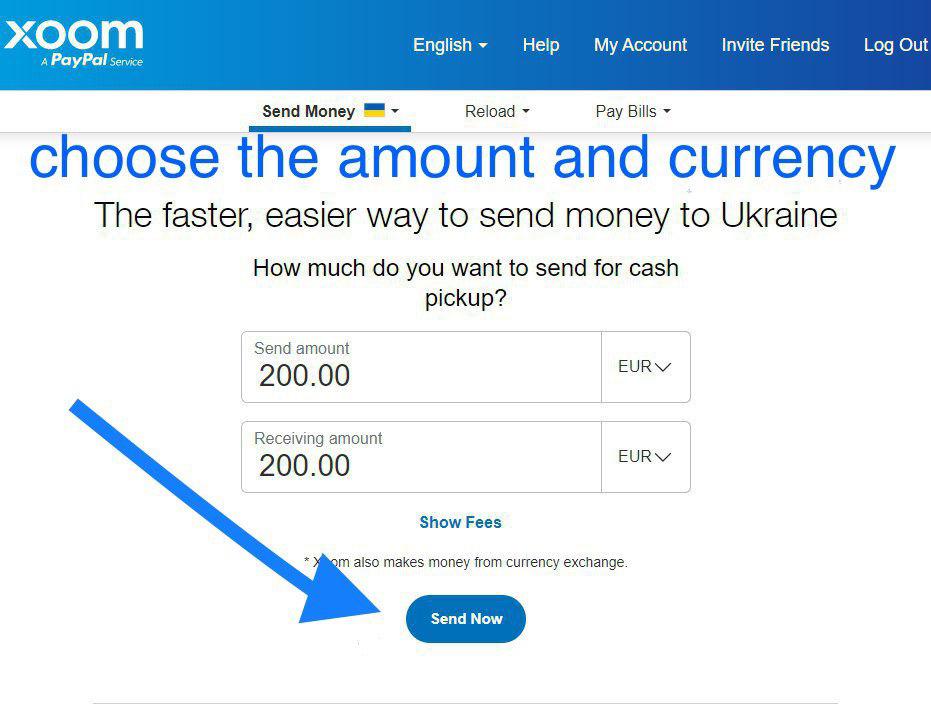 3. Click on the Continue button: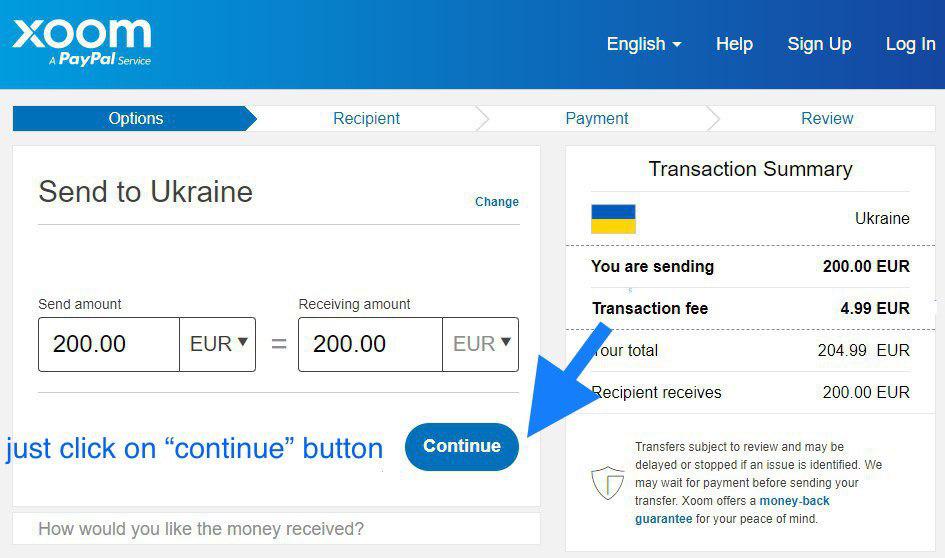 4. The locations where our beneficiary will withdraw the money are already OK by default, so please click on Continue: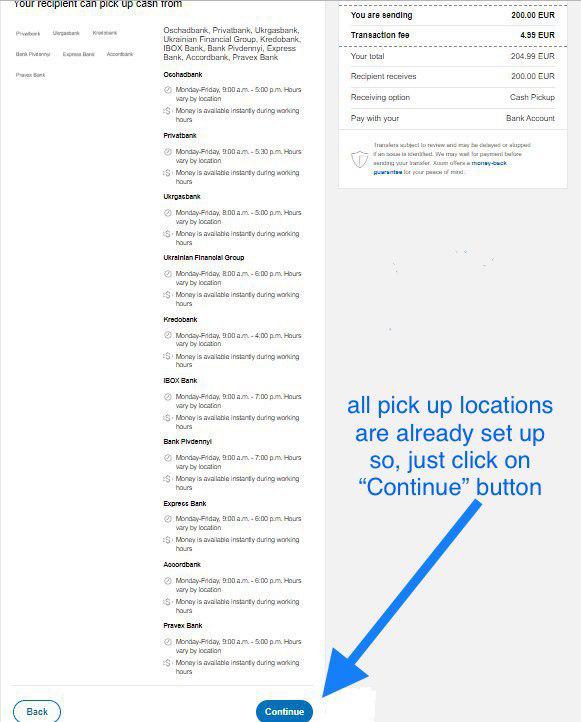 5. Put the payment information you had on the order confirmation page: First name, Last name, Address, City and Telephone (no need to put the email)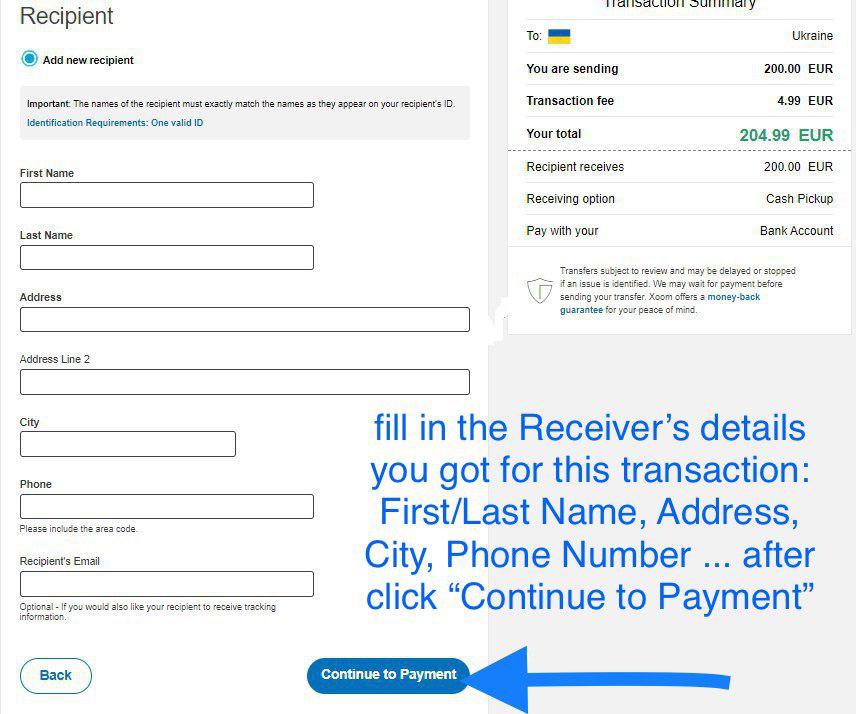 6. Choose the payment method linked to your Paypal account, and click on Continue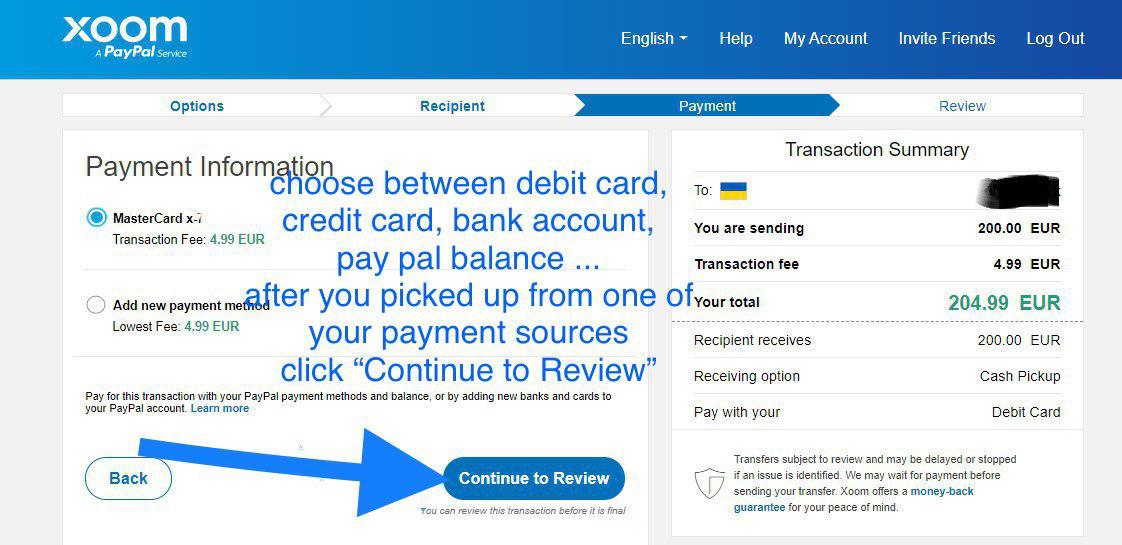 7. Confirm payment for your order: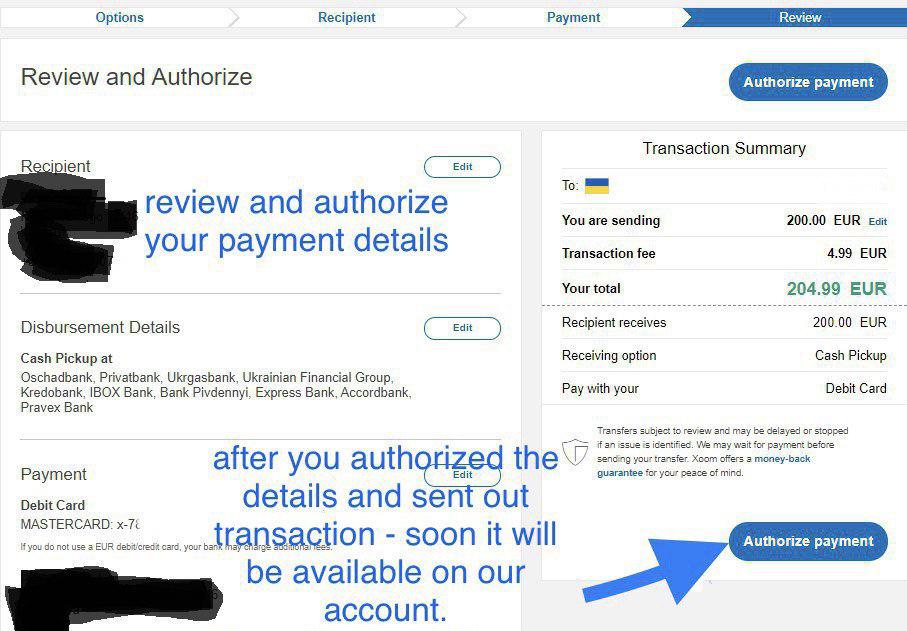 ---
THEN, PLEASE CONFIRM YOUR XOOM PAYMENT:
This form is to be completed after paying by Moneygram:
Please be careful with the data transmitted during your transaction. A simple spelling error can extend the validation time of your payment from 48 hours to 1 week.

---
Your order will be dispatched within 48 to 72 hours once your payment is confirmed by our accounting department (depending on product availability)